Walker Manufacturing's Induction Bender has a capacity of 350NB Ø or 250 mm square, capable of bending different sections or radii from 3D to an infinite radius.
This process heats a small ring or material, moves the material forward and quenches it before the heat travels along the material.
A high quality bend results.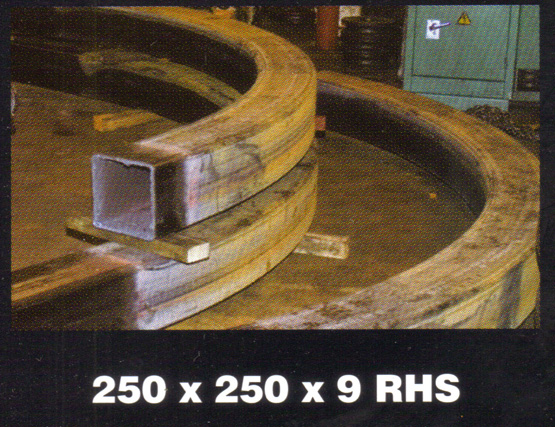 250 x 250 x 9 RHS